Disclaimer:
These series of tutorials does not claim at all to be the ultimate solution and are based on my own experiments during the development of the project. So are annotated there reflections and remarks for which I am solely responsible.If they were inappropriate and/or wrong, in this case, do not hesitate to contact me via pm for corrections or comment under this article, but, please, do not forget to mention the source of your information.
To be honnest, these articles was firstly for my own use as reminder for the whole process. It is so more a synthesis of methods and references than a real tutorial, methods and references that are, the most of the time, adaptations of video tutorials I found on YouTube. In no cases I pretend be the author of these video tutorials, the involved authors are always credited and the needed links added.
Requirements:
Blender 2.7x
… Well, a basic knowledge of the Blender interface: How to select and move objects, remove them, save, load, etc...
And by the way: <troll mode>Be sure running an OS which rocks and does not disable the keyboard once the latest update installed, make not freeze your screen(s), or which does not rot your system with junk and sh*twares of all sorts.</troll mode>
But why procedural?
A few explanations:
Yes, the classical method was: Seams marking on the model -> UV mapping -> texture drawing -> texture mapping -> rendering -> ...this-is-not-good-we-start-over ... Neeext !
well, even if the process is relatively easy with Blender, it remains awfull, an opinion I share with the most part of modelers whose I'v read the topics.
Concerning procedural, it is another story. First, keep in mind that the most part of modern game engines, if not all, propose it, and concerning studios themselves, they seems use it more and more. Certainly by simplification of the process at first, but also for a possible saving of loading times, as well for the artist(s) as for future possible players (briefly explained here). Regarding Blender itself: We have the chance to get a direct result on the screen via the renderings. Yes, by this method, you can see in real time the modification of each parameter, which is already in itself a considerable saving of time!
We will take this opportunity to talk about the rendering settings with this video by Andrew Price (at Blender Guru) I recommend it: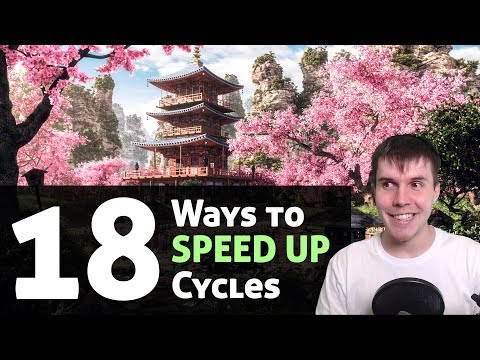 All of this to say that finally, with a bit of imagination, and (lot of) work, we can easily imaginate texturing about anything without any use of picture.
Part 1
We will start by creating a star, which will be the central axis of a future animation simulating orbits.
Note: This section is an adaptation from a video tutorial realized by Sardi Pax. The difference is that in the present tutorial, and for reasons of brevity and subject (the procedural textures), the part concerning the particle system will not be mentioned. Furthermore, the compositing part into the video won't fit for a whole scene, and I simplified it a lot in the current tut.
For the whole thing, please check here:
Open Blender
Enable Cycles render on the top bar, instead of the internal one. The old Blender render won't be used anymore in future versions
Let's begin by setting the main view and let's face the thing: → On numeric keypad, hit « 1 »
Then remove the base cube : Hit « x », then validate (mouse left click or « Enter »... just in case)
Click on pictures to enlarge

Create a base mesh: Here, an Ico Sphere -> Shift + A :
1 : In the panel at the bottom left, set the subdivisions to 6, validate
2 : Then smooth your mesh :
But why an Ico Sphere instead of an UV Sphere?
Extract from an answer from Dave Jarvis on Blender Stack Exchange:
UV spheres are best used in situations where you require a very smooth, symmetrical surface (the more subdivisions the better). However, they do relatively poorly when realistic topology is your key goal. UV spheres are not the best for organic natural shapes, because of their symmetry and the use of quads.

ICO spheres are best used for objects such as:

Geodesic Domes
Planets with realistic terrain
Rough surfaces, such as golf balls.
Source: https://blender.stackexchange.com/questions/72/what-is-the-difference-between-a-uv-sphere-and-an-icosphere
Copy that. But even if a star is not a planet, we maybe would want simulate, later, some reliefs such than solar spots or explosions on its surface (non developed in this tut). So let's go for Ico Sphere.
Why this name? Choosing a resource name is not as trivial as it sounds: All artists, and game developers say it and repeat it: Reuse your materials to save system resources. So, being able to choose a name that will be found for a similar situation later might seem wise.
For my part, I always put a little extra extension to always find my resources (* .mat = material, an old habit). Just to not add to the ambient mess. Indeed, the more you will advance in the tutorials, the more you will see that your final scene will bring together an impressive number of diverse and varied elements (the resources).
3 : Drag and drop the bottom view to the top to split your workspace in two
4 : Change the bottom view to the node editor
You should have this:
Scroll up or down into the view to zoom in or out

Into the node editor hit :
Shift + A → Textures → Voronoi Texture - left click to anchor
+
Shift + A → Color → Invert - left click to anchor
Plug all shaders (drag and drop from a shader dot to another) before the BSDF diffuse, like this:
Back to our main screen: Now go at the bottom of the 3D view, to the Viewport Shading and select "Rendered"

You should have something like this:
Ugly isn't it? Be patient:
Look at the "Scale" parameter on the first node (Voronoi Texture), and enter different values to test it. The bigger the values is, the smaller the white dots are, so the lower the value is the bigger the dots are.
These white dots will simulate basic solar spots, and the darker areas, the solar crust, so play it until your like. For myself I did set it to 100.
Now let's put colors on this, hit:
Shift + A → Color → MixRGB - left click to anchor and plug it between the Invert and Diffuse BSDF nodes like this:
Then choose a color for the spots (brighter) and the crust (darker), Here are the proposed hexadecimal values for a yellow star:
Bright Yellow : E7E287
Orange : C36615
Okay, save this if it is not already done
...to be continued. Next: The sun atmosphere and a bit compositing.